We really appreciate you taking the time to speak with us & give us the opportunity to steer your training for the near future.
We know there's a lot of info out there and programs to choose from.

We're advanced as coaches and athletes because we've studied our craft for decades, applied it in our own training  AND in that of many others.

In fact, combining traditional strength & conditioning with Gymnastics Strength Training (GST) saved Ash's life as an athlete (literally – more on that

here

)

Head coach Jason Lapiana has an exceptional story about his merging of exercise physiology, strength & conditioning, and advanced calisthenics.  Check out J

here

.
The importance of Synergy.
Synergy is the interaction or cooperation of 2+ variables to produce a combined effect.  An effect greater than the sum of each part.  This is why we structured MOVE Training as a combined strategy integrating:
Strength & Conditioning

– you want to lift – better than ever.  We get it, and love it. 

Gymnastics Strength Training

(which includes calisthenics, mobility, flexibility and the development of skill over time) – without this aspect of training, we've learned the HARD way all about pain & injuries!  Trust us.  Just do it.  
We've achieved excellent results with students in our training programs.  Some results end up being life-changing. Those who work with us long-term are able to cut to the chase and evolve faster because we guide each aspect of training with them.  
Please read on for a more profound overview of what MOVE Training entails.
Traditional Strength & Conditioning + Calisthenics

– based on our

interview

call with you, and a detailed assessment, we design your initial programming.  In other words, phase 1.  This process will entail custom blends of strength training, mobility, and flexibility work.  The degree of the combination depends on your needs, wants, and what we see in your assessment videos.

Mindset

– sometimes we get in our way.  Don't sweat it if this pops up along the way and modifications need to be made!  We got you.  This programming may include changes to training structure while traveling, rest and recovery weeks if required, or modifications to training schedules along the way.  We get it – life happens.  But our job is to help you KNOW you can do it all. 
Program Details.
After you've jumped on board, we do a deeper interview call before starting your 8-week journey (9 weeks actually with an overview of our initial approach to make sure you know what you're doing in the first phase of training.  During this call, we take a comprehensive look at:
Your training history, injury history, and perceptions of strengths vs. weaknesses.  What do you want to get out of working with us?

Your health history.  

Your nutrition history.  What works for you, what doesn't, your strong points, and well, not-so-strong points – even in our training program, we address nutritional basics as needed. 

Your schedule.  What can you commit to over the week? How much time can you allocate daily (or weekly) to training?

We are well armed to design your assessment videos with all this information.  We upload these into your file inside our app and specifically see your strengths and weak points.  We review these videos and then make initial programming decisions.
Training Programming and Coaching
Custom Programming with extensive support for your relevant areas of training. Plans are gradual and based on your level of experience, current fitness level, and equipment you have access to. Programs are designed around your schedule. Modifications are released in 7-day increments. Changes will be made as needed based on your progress and attained results.
Phase 1:

Foundations (strength & conditioning with integrated mobility and stretching work) – GPP (General Preparation Phase).

Phase 2:

Build it up (increases in strength training volume & intensity along with exercise progression.  Mobility and flexibility training will also be increased based on your progress.

Phase 3:

Finish it (prepare for additional training phases and a more independent training style )
During our weekly 30-45-minute calls, we cover a BUNCH of stuff!  Here's the general flow:

How is your training going?  General overview first. 

Zoom screen shares with us to review your training videos.  We make decisions about progress during this time.

Are we on, ahead, or behind targets?  Adjust accordingly.

Trusting Your Choices – every week, we look for you to become more knowledgeable, confident, and able to make decisions on the fly.



Supplemental Resources and Support Materials.
Resources provided based on your needs. Potential resources include shopping lists, checklists, cheat sheets, action lists, and educational modules.
Private 1-on-1 Support throughout the program.
Weekly 30-45-minute 1-on-1 coaching call

to ensure you are set up for a successful start. During the program, you are on track, working through your challenges, and reassessing and refocusing efforts to ensure you stay the course with overall goals constantly in mind.  These calls include live training video review via zoom & screen sharing.  Our students have found video review to be one of the most effective aspects of this program.
Additional Tools and Resources to Help You Succeed
Training & Nutrition App

tracks and reports your customized workouts and provides direct accountability check-ins with us. 

Access your coach

24-7 via our coaching apps & business text line

for daily communication, accountability, questions, and support.

Advice and guidance on supplements and various health testing.

Access to book a

1-on-1 SOS call

at any time with us to deal with any challenges.
Whether you're a beginner, intermediate or advanced athlete, your training will require the integration of strength, mobility, and calisthenics (body weight based strength training).
Why?
Developing a dominance in one area while neglecting others often leads to "pattern overload" injuries. Think of the athlete who spends years bench pressing while ignoring shoulder mobility. Probability of developing shoulder injuries = high.
Think of the athlete who spends hours/week on a bike, while ignoring hip mobility and rotational strength. Probability of developing hip and low back injuries = high.
Know anyone who has flat-out neglected their health on ALL levels for years? The simple act of moving becomes difficult for some. We call this FUBAR status ?
Step 1:
Book a quick discovery call.
This gives us the opportunity to connect with you and determine if we're a fit. If it is, we book a secondary call to take a deeper dive into your training history and current situation.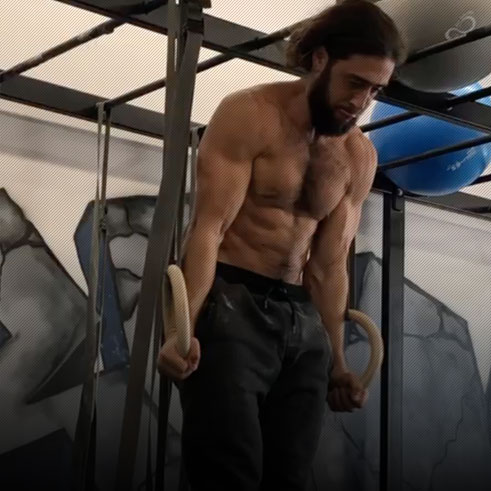 Step 2:
Complete the assessment (strength, mobility and movement based)
We use this information to plan phase one of your training. In our private coaching program, you'll be in one of 3 categories: FUBAR, FBRJS (Former Badass Ready for a Jumpstart) or HLP (High Level Performer).
Step 3:
Get started!
This is where we really see results with clients – week in, week out, via video review and live coaching calls.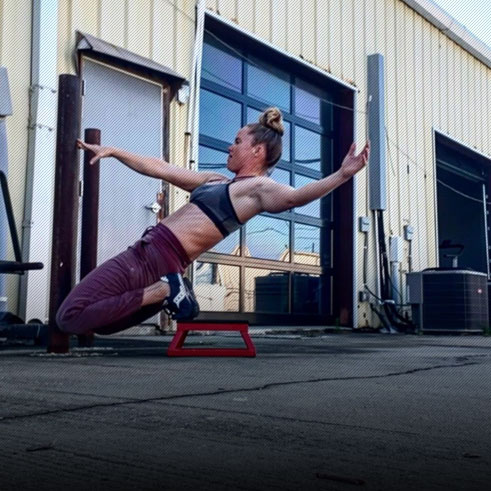 CHECK OUT A FEW OF OUR CURRENT ROCKSTARS !!

I sought out online coaching and MOVE as I as an athlete was tired of pre-written one-size-fits-all-programs and needed something more to get me to the next level. My experience with Ashleigh and Jason have been great. This is hard work, they make sure that the training targets my weaknesses as well as challenging my strengths, building a solid base while I still feel that I'm progressing as an athlete. The systematic and individualized approach to mobility, strength-work and movement really appeals to me as I can clearly see where I've been and where I'm headed. I can wholeheartedly recommend this coaching opportunity to any athlete that are looking to improve their physical game.


I used to be a martial art instructor, fit and flexible. But after 20 years with a stressfull job, long hours at the office, I transformed myself into an hippopotamus breathless and totally stiff. I tryed to change that…i went to a gym, got muscle mass but my health was not getting better. Went to see several coaches that were supposed to adapt their training, but i was all about mass gain or fat loss. Then i discovered @ashleighrgass, and the change was brutal! She designed a training for my goals, and adapted to my hip and knee problem. I started to be more flexible and my overweight melted like snow in the sun ! All was built around my needs. She helped me fix my limitations, mental and physical! With her positive energy she kept me accountable, and tought me to find the ressources to transform myself mentally and physically!


Ashleigh and I recently connected regarding online training. Due to my weight, soreness and overall crappy condition, I told her 'no way'. I didn't think online was a possibility and really felt i'd be way over my head. Reluctantly, I agreed to try. We started off with an assessment as to where I was at. This involved an interview as well as basic movements. Within 2 days, I'd made a bunch of changes to my diet, and began a supplement protocol which included creatine. Literally immediately, my muscle pain went away. The exercises I do daily are easy to follow via the app, and seem to match up really well with my capabilities. The first week with diet, walking and exercise I'm down Illbs, and feeling much better already. I highly recommend Ashleigh as one of the best world class trainers, nutritionists, and caring motivators!


I worked with Ashleigh & Jason for about 3 months this past spring and my experience of working with them was nothing short of awesome.
They are hugely passionate about what they do and they have the education and intellect to do it remarkably well. Not only did they help me make gains in my training, but they genuinely cared about my well-being along the way.
I would highly recommend Ashleigh and Jason to anyone who is serious about their training and looking for a strong support system along the way ?




FEATURED COACHES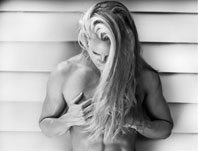 ASH GASS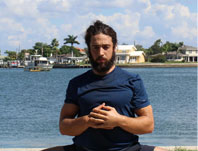 JASON LAPIANA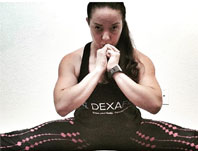 BLYTHE ZAVA

Sometimes, you need the right people on your six to help push you to that next level. Ashleigh and Move has gone above and beyond the help I needed:
Education, Demonstration, and Accountability. Most importantly, she gives me the "why."
Education: Eat this, don't eat that can be mind numbing for people battling weight loss. Why? Gaining a basic understand of what foods do to your body, be it good foods to performance or processed garbage to decrease your performance with how all of this reacts inside you has helped me think about what I am putting. In other words, I make better choices.
Demonstration: I am show proper technique of the exercise, as well as provided feedback with my positioning, form and followthrough performing the exercise. Why? Ashleigh care about your safety during the performance to maximize its effectiveness and minimize any opportunity for injury. Remember, we are rebuilding.
Accountability: She beats me up if I mess up. Just kidding. Ashleigh performs accountability check-in's when my crazy schedule allows. She is always providing me with positive feedback for what I have done correctly and a straight shooter when I have had moments lacking motivation. Why? She cares. No matter what, she has the coaching and motivating ability to get my head back into the game and comeback harder than before.
I wanted a coach. I found one.
Her ability to inspire and shared similarity of interests has created a bond, a teammate, and a lasting friendship. She is a true professional.
– Roger Carmichael, NC.


At 52 years old, I was feeling old, and living under the stress of starting a company from scratch. I was feeling injured and sick most of the time, and although strong, I was not fit.
Everything I experienced I chalked up to age. That was simply the easiest excuse I could come up with. I met Ashleigh Gass in early 2019, but didn't get on her program until October, and in the span of about 60 days, I went from feeling overweight, tired, injured and sick; to being "at my fight weight" and feeling great!!
The aches and pains I chalked up to age and miles on my body, were the aggregate of a bad diet and a lot of strength work with no regard for stretching, range of motion, or end-range-of-motion strength training. The pictures say it all. What amazed me most is that it didn't take a year. I didn't take six months. It only took 60 days of eating correctly and working out and stretching correctly to feel 25 years old again.
It did NOT take more of the same, working harder and doing something ineffective. Doing more of what you are doing now will not fix you! If you are an athlete and feel as if your time has run out, it hasn't.
Ashleigh provided simple solutions that were super easy to Implement. I didn't count macros, I didn't count calories, I followed her advice with food and exercise, and the fat and joint pain vanished. As the Founder and CEO of The Tactical Games, I need to be fit in order to stay relevant in the tactical community. In whatever world you live, you will do better when you feel better.
Tim
@tacticalgamestim
SF Medic.


Was a police officer from 1989 to 2002. Five years as a K9 handler, five years as a SWAT officer.
Started several businesses. Learned to trade the stock market from a large seminar company. Went on to teach for that company and eventually became the CEO. Own my own stock market education company.
Have always been physically active, high school sports, military career, law enforcement, used to race mountain bikes. A lot of that fell off as I got busier. In 2017 I was at my heaviest and most unhealthy. I am a competitive 3Gun shooter and my lack of conditioning, speed and strength started to affect my competitiveness in the shooting sports. I started CrossFit at the age of 50. I lost weight and got into great shape. I started competing in Crossfit and in the Tactical Games in 2019. The high volume and high intensity of the Crossfit highlighted my lack of mobility and complete lack of flexibility. In 2020 I committed to correcting my mobility and flexibility issues in order to go to the next level.
After working with Ashleigh for a few weeks I saw amazing results. Within a couple of months I was crushing PRs on big lifts and improved my cardio capacity simply because I was able to do the workouts with less pain and stiffness in my joints and muscles. She has helped unlock considerable performance in my lifts, workouts and competitions.
BILL CORCORAN
Served as a US Army Officer for five years.

I hurt my back when I was in the military years ago. At first I made do and was able to keep up with my training and the back pain didn't prevent me from daily activities. Fast forward to a desk job and a family and my back, training and physical shape have gone to pieces. I had ended up in a cycle where I would make progress in my training for a month or two and then I'd do something that would trigger my back pain and I'd be down for a month. I first met Ashleigh at a Gymnastic Strength Training Seminar several years ago, and after falling into this cycle I reached out to Ashleigh(Move GST) because she had personally been through her own back issues, far more severe than mine.
At the time I was in physical therapy, but my progress was minimal. Everyday I had back pain that while getting better, prevented me from activities I wanted to do. Ashleigh set up a call to review the issues and see if she could help. We talked through my back issues as well as the numerous other surgeries I've had on my shoulder and distal bicep tendon. Afterwards I sent her my doctors diagnosis for her to review with her team and then she sent an assessment for me to work through and film. She also suggested that I find a physical therapist who does manual tissue work, as the my current therapist was primarily exercise based. I completed the assessment and then with Ashleigh's help (extensive help, even calling up the practitioners to make sure it was what I needed) found a manual physical therapist and booked a session.
After reviewing the assessment, Ashleigh put together my first week of training and I went to my manual therapy session. The first week of training was appropriately intense, my back was still in pain but the exercises challenged me and helped dial back the pain. I also went to the manual therapy session and combined with the training Ashleigh provided my back underwent a 180. I am now in my fourth week of training and my back pain while still there, is getting better and better. The exercises are helping immensely, but more than just that the entire experience with Ashleigh has been fantastic. We have weekly calls to review the video recordings of my training as well as to talk about how my back and other various ailments are doing. She has been outstanding in making any necessary adjustments on a weekly basis and helping to ensure that I'm making progress not just from a getting stronger perspective, but from a pain one. I can only imagine if I was able to train and work with her team in person for manual physical therapy how much further I'd be.
I highly recommend Ashleigh and her team's services!!!