Ashleigh Gass
---
Ash, our favorite Canadian, has a long professional track record in the Strength and Conditioning Industry. Her credentials and experience are extensive.
She has a master's degree in Human/Clinical Nutrition through The University of Bridgeport,is a Certified Sports Nutritionist through The International Society of Sports Nutrition (CISSN), in addition to being one of the few CSCSs in Florida (Certified Strength and Conditioning Specialist). She is also a Certified Clinical Nutritionist (CCN), and a Certified Nutrition Specialist (CNS).
Ashleigh graduated from the University of Victoria, British Columbia, in 2003. Here, she earned a BSc, studying kinesiology, exercise physiology, and psychology. Ashleigh is also a graduate of the Canadian National Coaching Institute, having completed extensive sports science modules in the long-term physical preparation of the elite athlete.
Ashleigh co-owns and operates a physical training facility in Clearwater, FL. Known as MOVE Gymnastics Inspired Strength Training. Classes specialize in body-weight strength training, flexibility, joint mobility, movement, and gymnastics strength training. Ashleigh and several key coaches deliver class training, private training, and specialty programs on a regular basis.
She's been a competitive shooter (3-gun and pistol) for a few years, also having the privilege to train with many tactical badasses. She's looking to spend much more
time in the real-world, scenario based, physically grinding side of shooting over the next couple years. Ash plans on competing in The Tactical Games in November, 2019.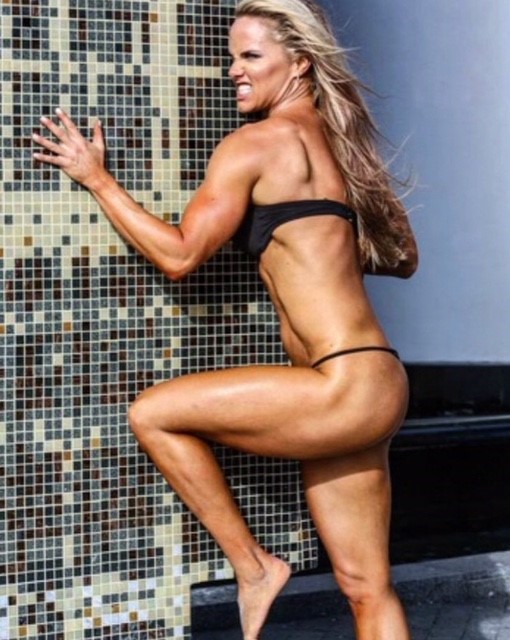 Jason Lapiana
---
Jason is a teacher of physical development and movement practitioner. He earned his B.S. from the University of South Florida in Exercise Science and is currently pursuing a masters degree in Nutrition.
From a young age,Jason took interest in many sports which kept perpetually moving. Just as the body craves a wide variety of nutrients from food it also craves a wide variety of movements for optimal function.
His training system is one of a generalist background, taking aspects of various specialized disciplines such as martial arts, gymnastics, calisthenics, strength training, and dance to provide clients with the essential tools to build a strong, resilient and bendy body.
He believes, and implements well, in taking a playful yet focused approach to fitness. Physical play is something as adults we loose touch with, come. A well rounded training regiment should include a synergistic balance of play and structure.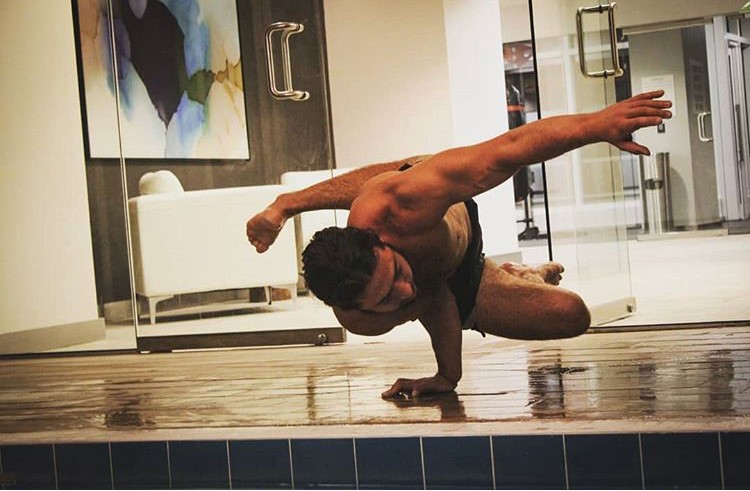 Blythe Zava
---
Blythe started dance classes at age 4 and continued until she went to college. She graduated from University of Florida with a BFA and minor in dance. She Attended NYU summer intensives, CAP 21 and Broadway Theatre Project where she had the opportunity to train with Gregory Hines, Anne Reinking, Joel Grey, Tommy Tune, to name a few.
In 2012 she discovered pole fitness and she was hooked. Blythe began teaching pole fitness in 2015 in Atlanta and currently teaches pole in St Pete.
She is certified in the Elevated flexibility method, will acquire her Functional Range Conditioning (FRC) certification in March 2020 and is presently working towards her AFAA, NCCPT and Zaichik Stretching Technique certifications.
She currently coaches multiple classes/week at MOVE gst, to include HIIT Gymnastics Style Training, Posterior chain Training, Thoracic Bridge Training, and Middle Split Specialty Preparation class.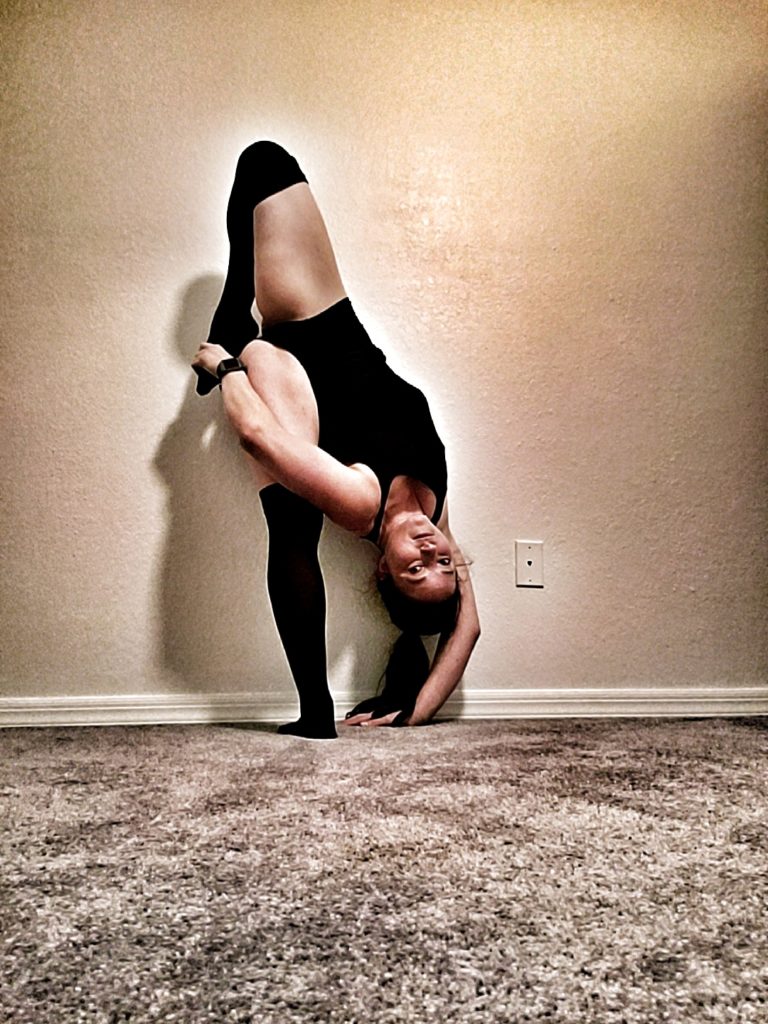 Brenna Vidal
---
Brenna has a history of strength and mobility dating back to competitive dance and karate as a child.
Starting in only kindergarten, Brenna consistently found passion in movement and strength in a variety of sports. Ultimately, earning her black belt martial arts and competing in the US Open, World Cup, and Junior Olympics.
Brenna's love grew in college, not just for physical health, but emotional and mental health as well. She earned her Bachelor's of Social Work, and Bachelor's of Art in Psychology through Seton Hall University. She then shortly after earned her 200 hour Registered Yoga Teacher (RYT) Certification through Yoga Alliance.
Brenna is a Yoga For First Responder (YFFR) Ambassador, Teacher, and Liaison. This certification allows her to go directly to public safety/first responders and military personnel to provide them with on the job training that will teach them resiliency, mastery of the mind, and optimization of physical performance including tactical performance, performing under pressure, and accessing flow state.
This training is job specific and culturally informed, currently being taught internationally on shift, on duty, and in academy curriculum.
Brenna is currently attending the National Academy of Sports Medicine (NASM). Here, she will obtain her Personal Trainer Certification (CPT) in February 2020. As well, she will obtain her Nutrition Coach Certification (CNC) through NASM by May 2020.
Brenna is the most recent edition to the MOVE GST Team. With her wide variety of experience, she enjoys creating a fusion of all her passions to help people become stronger, more resilient, and more mobile versions of themselves. Brenna can be seen coaching classes at MOVE to include Quad and Core Dominant Leg Strengthening, Full Body Hybrid Stretch, and Hip Strength and Mobility.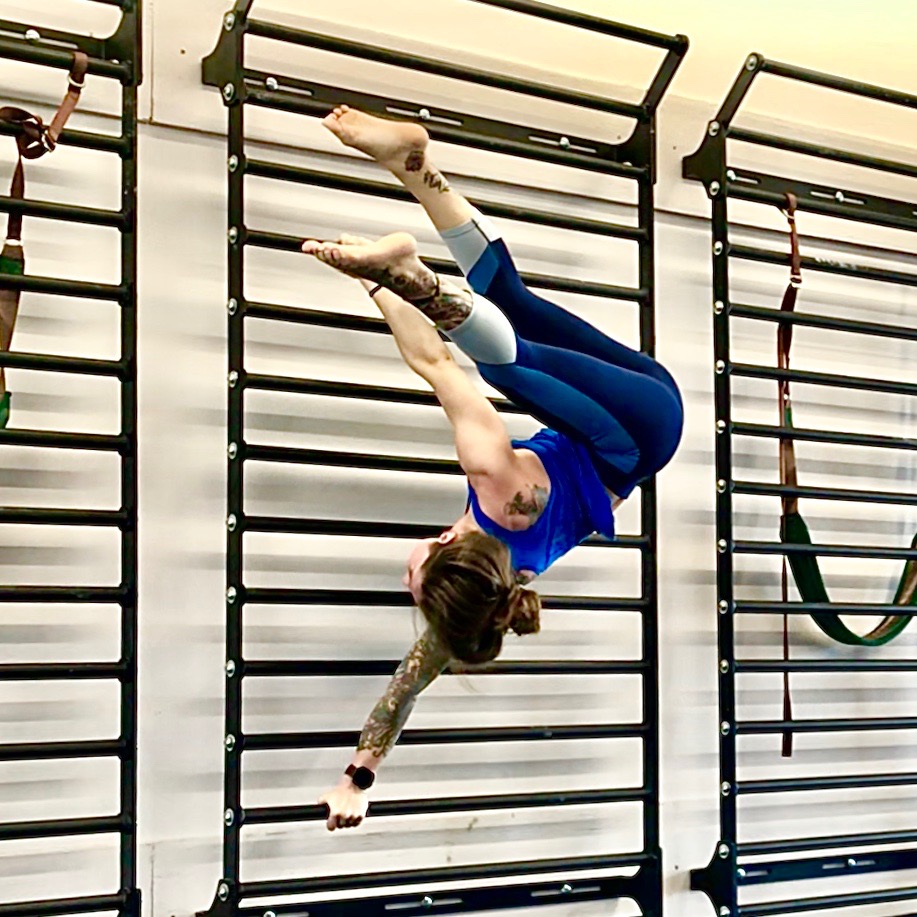 Amishay Vaturay
---
Amishay Vatury is 34 years old, joining us from Israel.
Been living in the states for 4 years.
Amishay is a computer engineer, but he's always been into sports.
He played soccer as a kid and was an amateur runner. At 18 he joined to IDF (Israel Defense Forces) as a paratrooper for 3 years.
After the army Amishay focused mainly in calisthenics and then at the age of 30 he got familiar with the Ido Portal Method which is based originally in Tel Aviv, Israel and ever since he has been dealing with anything related to the movement of the body.
He has a Personal training experience along with yoga and nutrition. He has taught dozens of yoga classes handstand workshops, and movement classes in CrossFit studios in New Jersey.
Amishay is a hard worker and a dedicated practitioner regardless to his love of sharing and teaching his knowledge with whomever wants to grow (physically and mentally).