Ashleigh Gass
---
Ash, our favorite Canadian, has a long professional track record in the Strength and Conditioning Industry. Her credentials and experience are extensive.
She has a master's degree in Human/Clinical Nutrition through The University of Bridgeport,is a Certified Sports Nutritionist through The International Society of Sports Nutrition (CISSN), in addition to being one of the few CSCSs in Florida (Certified Strength and Conditioning Specialist). She is also a Certified Clinical Nutritionist (CCN), and a Certified Nutrition Specialist (CNS).
Ashleigh graduated from the University of Victoria, British Columbia, in 2003. Here, she earned a BSc, studying kinesiology, exercise physiology, and psychology. Ashleigh is also a graduate of the Canadian National Coaching Institute, having completed extensive sports science modules in the long-term physical preparation of the elite athlete.
Ashleigh co-owns and operates a physical training facility in Clearwater, FL. Known as MOVE Gymnastics Inspired Strength Training. Classes specialize in body-weight strength training, flexibility, joint mobility, movement, and gymnastics strength training. Ashleigh and several key coaches deliver class training, private training, and specialty programs on a regular basis.
She's been a competitive shooter (3-gun and pistol) for a few years, also having the privilege to train with many tactical badasses. She's looking to spend much more
time in the real-world, scenario based, physically grinding side of shooting over the next couple years. Ash plans on competing in The Tactical Games in November, 2019.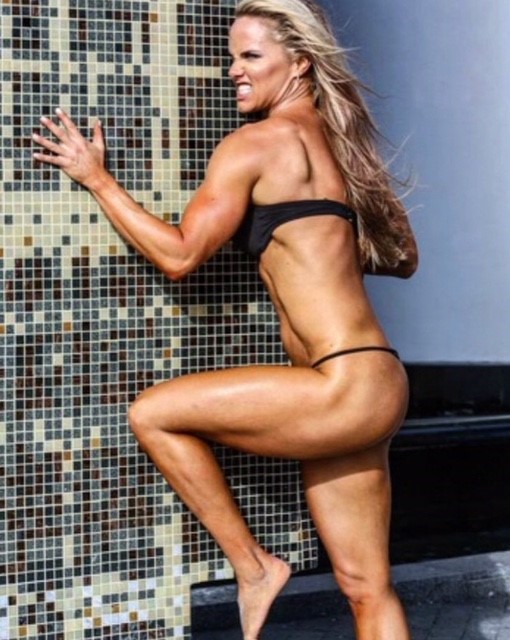 Jason Lapiana
---
Jason is a teacher of physical development and movement practitioner. He earned his B.S. from the University of South Florida in Exercise Science and is currently pursuing a masters degree in Nutrition.
From a young age,Jason took interest in many sports which kept perpetually moving. Just as the body craves a wide variety of nutrients from food it also craves a wide variety of movements for optimal function.
His training system is one of a generalist background, taking aspects of various specialized disciplines such as martial arts, gymnastics, calisthenics, strength training, and dance to provide clients with the essential tools to build a strong, resilient and bendy body.
He believes, and implements well, in taking a playful yet focused approach to fitness. Physical play is something as adults we loose touch with, come. A well rounded training regiment should include a synergistic balance of play and structure.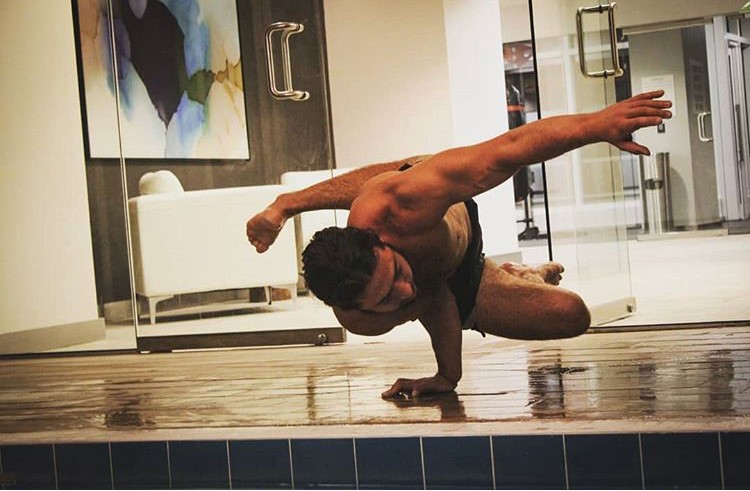 Kyler James
---
Kyler has been a teacher for several years and has a deep passion for helping people reach their goals. While Kyler has abundant in-depth experience with practically all conventional forms of strength training, his own style is highly progressive.
Not being a "purist", his approach embraces all modes and means of increasing health and fitness. His primary goal when training clients is essentially to "bullet-proof" the spine and articulations throughout the body and to forge a material foundation of functional strength via intelligent exercise selection and a common sense nutritional plan.
His belief is that striving for aesthetics in a manner that is divorced from proper movement mechanics is one of the best ways of creating a physically frail and dysfunctional human. Drawing inspiration from multiple disciplines, the content of his programming emphasizes basic locomotion patterns, compound movements, and the application of these in non-linear "open" scenarios.
Blythe Zava
---
Blythe started dance classes at age 4 and continued until she went to college. She graduated from University of Florida with a BFA and minor in dance.
She Attended NYU summer intensives, CAP 21 and Broadway Theatre Project where she had the opportunity to train with Gregory Hines,
Anne Reinking, Joel Grey, Tommy Tune, to name a few.
In 2012 she discovered pole fitness and she was hooked. Blythe began teaching pole fitness in 2015 in Atlanta and currently teaches pole in St pete.
She is presently working towards her AFAA, NCCPT and Zaichik Stretching Technique certifications. She currently coaches multiple classes/week at GymnasticBodies Florida, to include HIIT Gymnastics Style Training, Thoracic Bridge Training, and Middle Split Specialty Preparation class.