Ashleigh Gass
---
Ash, our favorite Canadian, has a long professional track record in the Strength and Conditioning Industry.  Her credentials and experience are extensive. 
She has a master's degree in Human/Clinical Nutrition through The University of Bridgeport,is a Certified Sports Nutritionist through The International Society of Sports Nutrition (CISSN), in addition to being one of the few CSCSs in Florida (Certified Strength and Conditioning Specialist). She is also a Certified Clinical Nutritionist (CCN), and a Certified Nutrition Specialist (CNS).
Ashleigh graduated from the University of Victoria, British Columbia, in 2003. Here, she earned a BSc, studying kinesiology, exercise physiology, and psychology. Ashleigh is also a graduate of the Canadian National Coaching Institute, having completed extensive sports science modules in the long-term physical preparation of the elite athlete.
Ashleigh co-owns and operates MOVE Gymnastics Inspired Strength Training. Classes specialize in body-weight strength training, flexibility, joint mobility, movement, and gymnastics strength training.  Ashleigh and several key coaches deliver class training, private training, and specialty programs on a regular basis.
In late 2019, MOVE jumped into the online space.  Programs include:
highly customized private coaching programs
monthly membership options
specialized mobility courses
MOVE Nutrition Programs
On the side, she's a competitive shooter (3-gun and pistol) and had had the privilege to train with many tactical badasses.  She's looking to spend much more time in the real-world, scenario based, physically grinding side of shooting over the next couple years.  Ash plans on competing in The Tactical Games in 2021.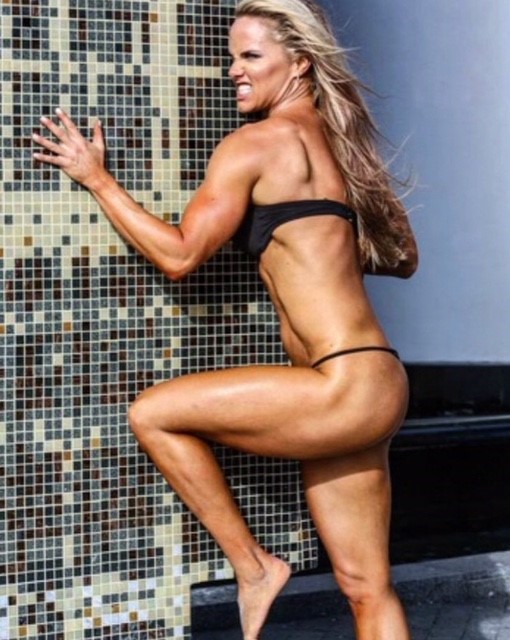 Jason Lapiana
---
Jason is a teacher of physical development and movement practitioner. He earned his B.S. from the University of South Florida in Exercise Science and is currently pursuing a masters degree in Nutrition.
From a young age,Jason took interest in many sports which kept perpetually moving. Just as the body craves a wide variety of nutrients from food it also craves a wide variety of movements for optimal function.
His training system is one of a generalist background, taking aspects of various specialized disciplines such as martial arts, gymnastics, calisthenics, strength training, and dance to provide clients with the essential tools to build a strong, resilient and bendy body.
He believes, and implements well, in taking a playful yet focused approach to fitness. Physical play is something as adults we loose touch with, come. A well rounded training regiment should include a synergistic balance of play and structure.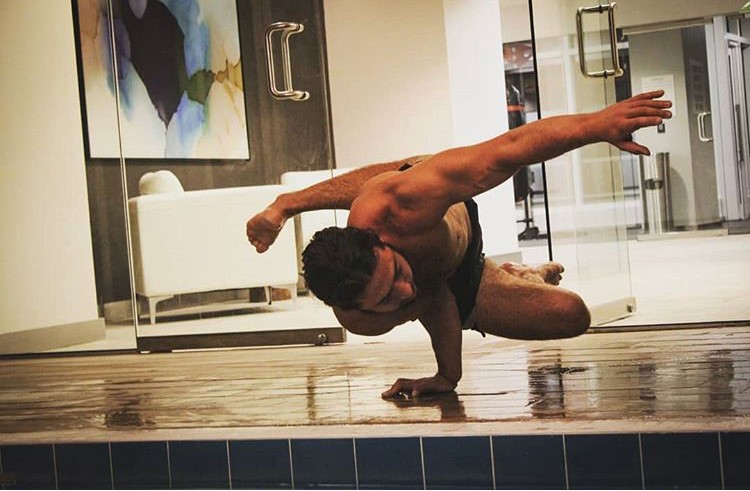 Blythe Zava
---
Blythe started dance classes at age 4 and continued until she graduated college from University of Florida with a BFA and minor in dance.
She Attended NYU summer intensives, CAP 21 and Broadway Theatre Project where she had the opportunity to train and perform with Gregory Hines, Anne Reinking, Joel Grey, Tommy Tune, to name a few.
In 2012 she discovered pole fitness and she was hooked. Blythe began teaching pole fitness and flexibility in 2015 in Atlanta and currently teaches pole/flex in St Pete.
She is certified in Functional Range Conditioning (FRC), the ElevatED flexibility method and holds her AFAA Certification in Group Fitness. As a forever sponge for knowledge, she is presently working towards her NCCPT and Zaichik Stretching Technique certifications. Flexibility and Fitness are her passion and she can't get enough!
She currently coaches multiple classes/week at MOVE gst, to include HIIT Gymnastics Style Training, Thoracic Bridge Training, and Front/Middle Split Specialty Preparation class.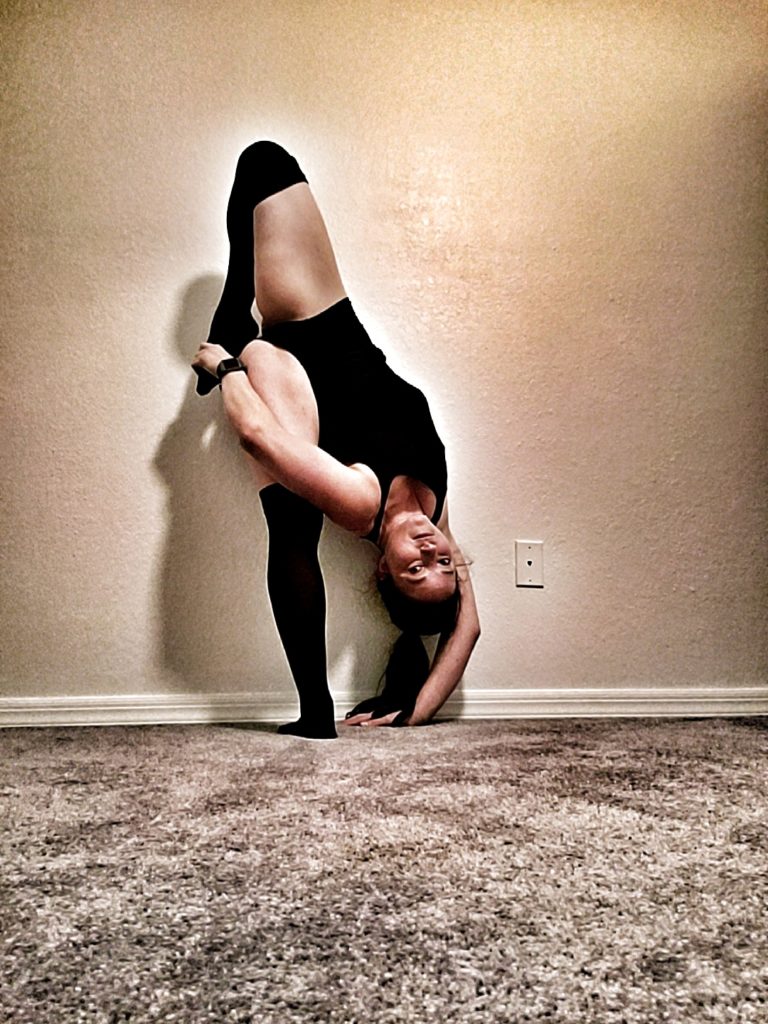 Brenna Vidal (Substitute Coach + Guest Athlete 😎)
---
Brenna, has a history of strength and mobility dating back to competitive dance and karate as a child. Starting in only kindergarten, Brenna consistently found passion in movement and strength in a variety of sports. Ultimately, earning her black belt martial arts and competing in the US Open, World Cup, and Junior Olympics.
Brenna's love grew in college, not just for physical health, but emotional and mental health as well. She earned her Bachelor's of Social Work, and Bachelor's of Art in Psychology through Seton Hall University. She then shortly after earned her 200 hour Registered Yoga Teacher (RYT) Certification through Yoga Alliance. She currently is the Health and Wellness Director at the YMCA Clearwater Branch.
Brenna is a Yoga For First Responder (YFFR) Ambassador, Teacher, and Liaison. This certification allows her to go directly to public safety/first responders and military personnel to provide them with on the job training that will teach them resiliency, mastery of the mind, and optimization of physical performance including tactical performance, performing under pressure, and accessing flow state. This training is job specific and culturally informed, currently being taught internationally on shift, on duty, and in academy curriculum. Brenna is an Academy of Sports Medicine (NASM) graduate as well, obtaining her Personal Trainer Certification (CPT)in 2020. As well, she will obtain her Nutrition Coach Certification (CNC) through NASM by Dec 2020.
Brenna is the most recent edition to the MOVE GST Team. With her wide variety of experience, she enjoys creating a fusion of all her passions to help people become stronger, more resilient, and more mobile versions of themselves. Brenna can be seen coaching classes at MOVE to include Quad and Core Dominant Leg Strengthening, Full Body Hybrid Stretch, and Hip Strength and Mobility.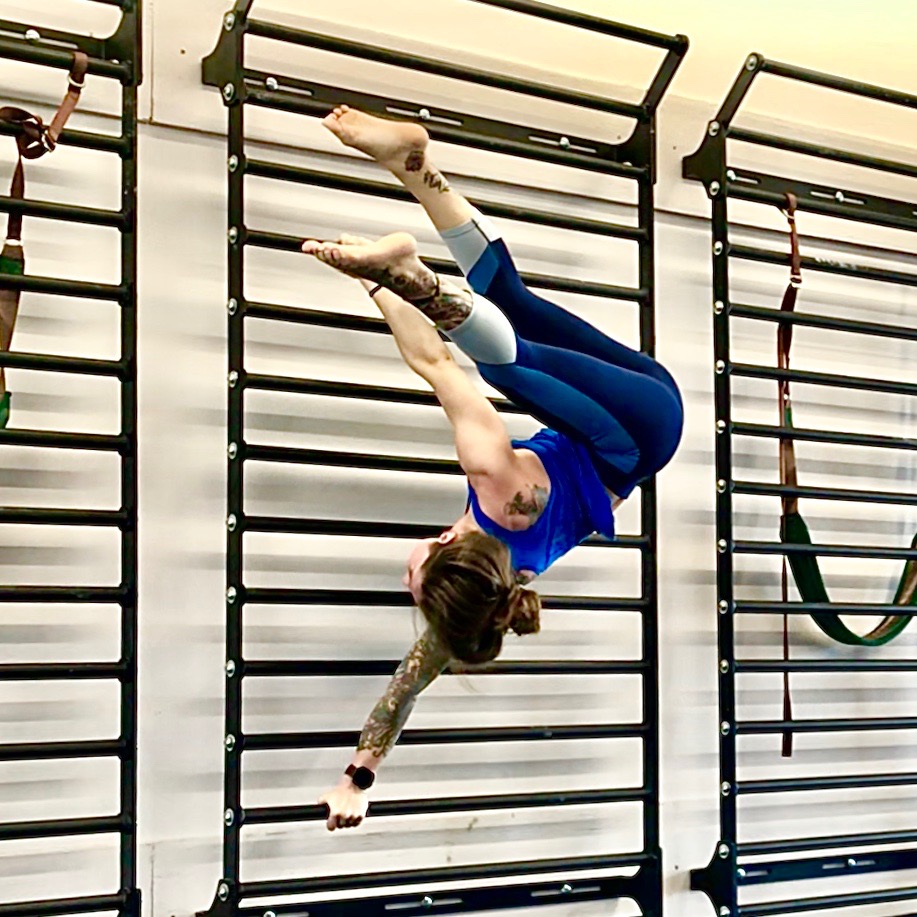 Amishay Vaturay
---
Amishay Vatury is 34 years old, joining us from Israel.
Been living in the states for 4 years.
Amishay is a computer engineer, but he's always been into sports.
He played soccer as a kid and was an amateur runner. At 18 he joined to IDF (Israel Defense Forces) as a paratrooper for 3 years.
After the army Amishay focused mainly in calisthenics and then at the age of 30 he got familiar with the Ido Portal Method which is based originally in Tel Aviv, Israel and ever since he has been dealing with anything related to the movement of the body.
He has a Personal training experience along with yoga and nutrition. He has taught dozens of yoga classes handstand workshops, and movement classes in CrossFit studios in New Jersey.
Amishay is a hard worker and a dedicated practitioner regardless to his love of sharing and teaching his knowledge with whomever wants to grow (physically and mentally).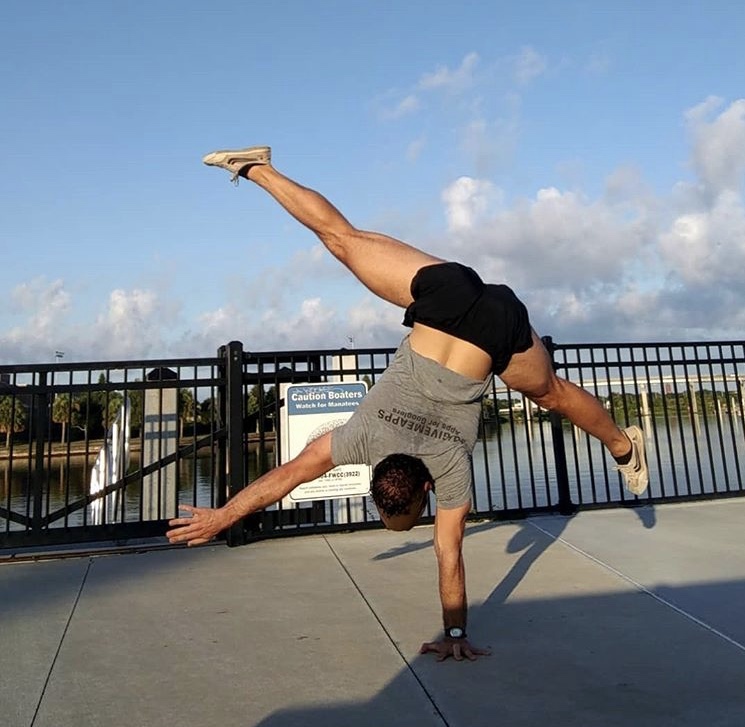 Dawson Burke (Currently on leave @ SF Selection)
---
Dawson is a competitor through and through! His primary background is in the strength and conditioning field.
As a sponsored olympic weightlifter, he holds multiple state records and titles, as well as significant experience in the field of competitive Crossfit. He has qualified for, and competed at multiple national meets and tournaments such as the American Open Finals, and Junior Nationals.
Dawson is a competitor in the elite division at The Tactical Games, which is a unique competition that mixes loads of fitness with precision shooting. His plans are to train for, and compete in many more events to come of all kind. He is also training and working toward serving in Special Operations.
He found his passion for coaching and started his career at the very young age of 15 by organizing, programming for, and leading group fitness classes of 10-15 people in his neighborhood. He got his certifications in USAW Sports Performance, CF-L1, and begin coaching Crossfit at 17. This led him to his CF-L2, and many other sport specific certifications such as: Crossfit Gymnastics, Aerobic Capacity, Rowing, and Crossfit Weightlifting.
At the age of 19 he became the head coach and manager of 4 Crossfit affiliates where he oversaw approximately 300 athletes and 8 full-time coaches. He is on staff at Apesquad weightlifting in Orlando FL, where he enjoys coaching weightlifting seminars and traveling the country with his athletes for national weightlifting meets.
Dawson has currently shifted his focus back to a more 1 on 1 approach. Working with athletes of all caliber in strength and conditioning, both remote and in person.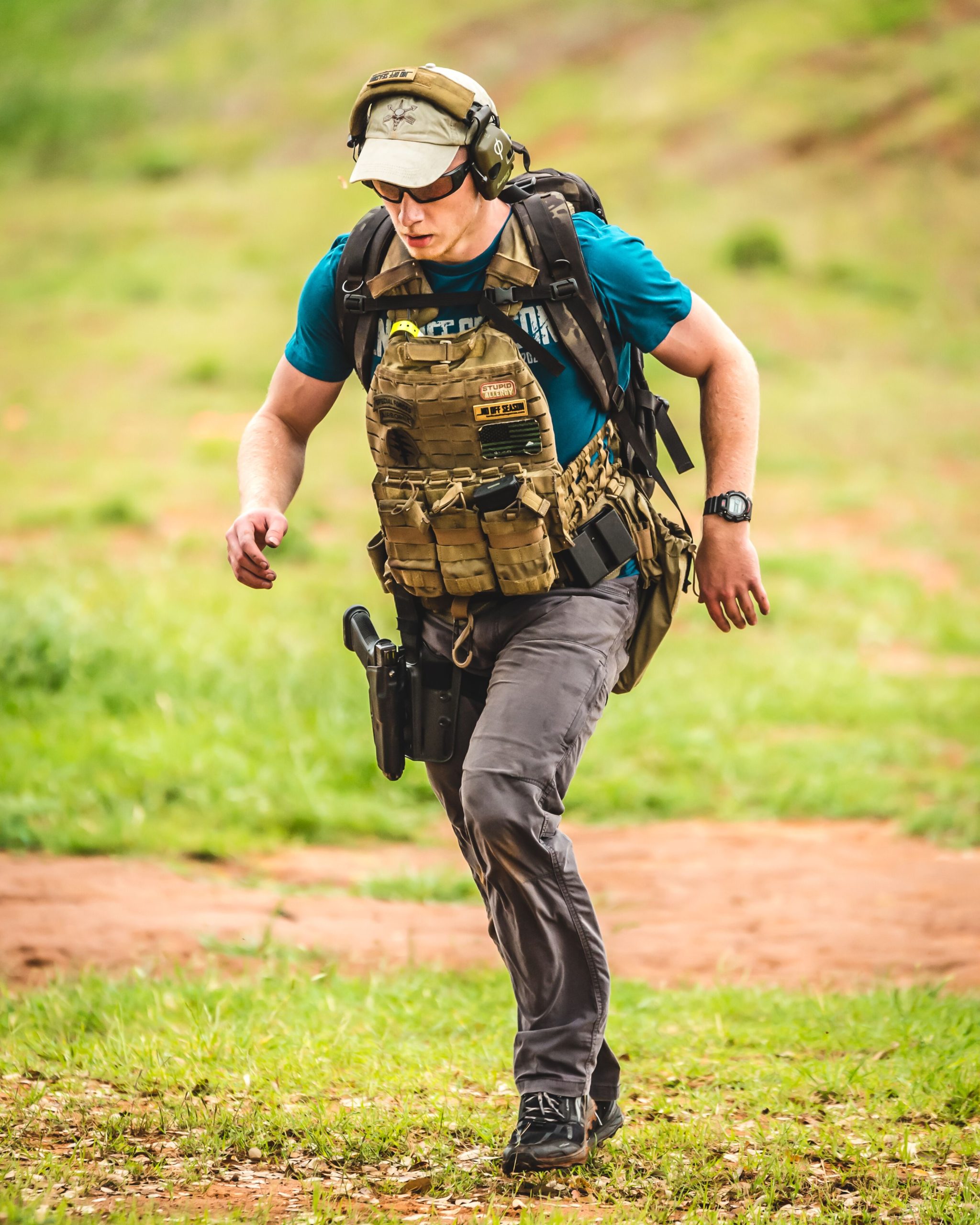 Kyler James
---
Kyler is an avid researcher, and zealous practitioner of movement. His goals are to facilitate growth through
movement and provide people with the knowledge and tools they need to become autonomous as movers
who can explore and create within their own practice.
At the age of 15, Kyler began lifting weights in his fathers garage and educating himself about strength training.
In 2018 he was introduced by a friend to the work of Ido Portal whose movement philosophy deeply resonated with him. This event led him to expand his physical practice. He began to study movement widely; capoeira, kung fu, contemporary dance, tumbling—while maintaining his strength base. Creating a unique synthesis of pedagogical material which he passes on to his students, he seeks to continually grow from observations in his own practice and his teachers.
Kyler received his Certified Personal Trainer through the ISSA in 2017 and has been coaching since. Some of his interests currently include tricking, barbell cleans, gymnastic rings, handstands, rock climbing, free running and salsa dancing.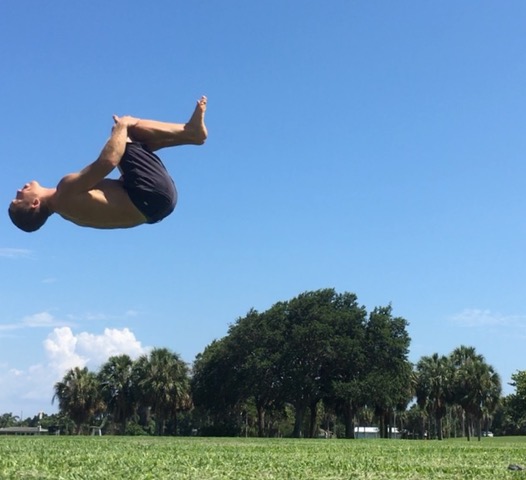 Jesse Lapiana
My name is Jesse Lapiana. I hold a bachelor's degree in Exercise Science from FGCU (yes Dunk City!). I'm a Certified Strength and Conditioning Specialist.
Most notably, I've worked for the Boston Red Sox as a Minor League Strength and Conditioning Coach for the Lowell Spinners. There, I was in charge of improving athletic performances through intelligently designed workouts, daily corrective mobility exercises, and strict nutrition guidelines.
I was assisted by athletic trainers, baseball coaches, and mental skills coaches for the sole purpose of improving the performances of these potential "Big Leaguers". I was offered a full-time position with the ball club but declined as I had a bigger vision in mind. I wanted to bring what I had applied to professional athletes to the young athletes!
I've spent the past 2 years in New York where I have worked with hundreds of young athletes! I decided to move to Florida in November 2020 to work with young athletes in the sunshine state.