Ashleigh Gass
---
Ash, our favorite Canadian, has a long professional track record in the Strength and Conditioning Industry.  Her credentials and experience are extensive. 
She has a master's degree in Human/Clinical Nutrition through The University of Bridgeport,is a Certified Sports Nutritionist through The International Society of Sports Nutrition (CISSN), in addition to being one of the few CSCSs in Florida (Certified Strength and Conditioning Specialist). She is also a Certified Clinical Nutritionist (CCN), and a Certified Nutrition Specialist (CNS).
Ashleigh graduated from the University of Victoria, British Columbia, in 2003. Here, she earned a BSc, studying kinesiology, exercise physiology, and psychology. Ashleigh is also a graduate of the Canadian National Coaching Institute, having completed extensive sports science modules in the long-term physical preparation of the elite athlete.
Ashleigh co-owns and operates MOVE Gymnastics Inspired Strength Training. Classes specialize in body-weight strength training, flexibility, joint mobility, movement, and gymnastics strength training.  Ashleigh and several key coaches deliver class training, private training, and specialty programs on a regular basis.
In late 2019, MOVE jumped into the online space.  Programs include:
highly customized private coaching programs
monthly membership options
specialized mobility courses
MOVE Nutrition Programs
On the side, she's a competitive shooter (3-gun and pistol) and had had the privilege to train with many tactical badasses.  She's looking to spend much more time in the real-world, scenario based, physically grinding side of shooting over the next couple years.  Ash plans on competing in The Tactical Games in 2021.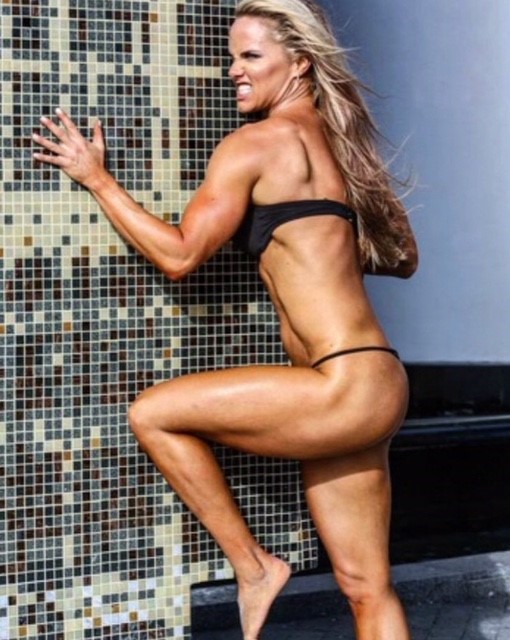 Jason Lapiana
---
Jason is a teacher of physical development and movement practitioner. He earned his B.S. from the University of South Florida in Exercise Science and is currently pursuing a masters degree in Nutrition.
From a young age,Jason took interest in many sports which kept perpetually moving. Just as the body craves a wide variety of nutrients from food it also craves a wide variety of movements for optimal function.
His training system is one of a generalist background, taking aspects of various specialized disciplines such as martial arts, gymnastics, calisthenics, strength training, and dance to provide clients with the essential tools to build a strong, resilient and bendy body.
He believes, and implements well, in taking a playful yet focused approach to fitness. Physical play is something as adults we loose touch with, come. A well rounded training regiment should include a synergistic balance of play and structure.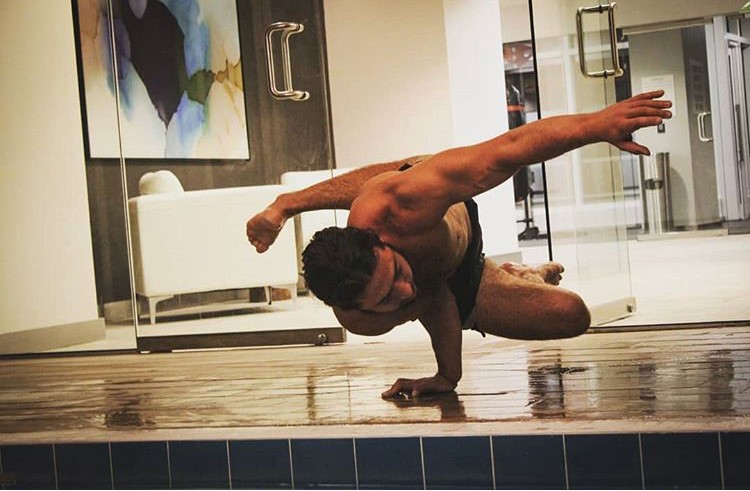 Blythe Zava
---
Blythe started dance classes at age 4 and continued until she graduated college from University of Florida with a BFA and minor in dance.
She Attended NYU summer intensives, CAP 21 and Broadway Theatre Project where she had the opportunity to train and perform with Gregory Hines, Anne Reinking, Joel Grey, Tommy Tune, to name a few.
In 2012 she discovered pole fitness and she was hooked. Blythe began teaching pole fitness and flexibility in 2015 in Atlanta and currently teaches pole/flex in St Pete.
She is certified in Functional Range Conditioning (FRC), the ElevatED flexibility method and holds her AFAA Certification in Group Fitness. As a forever sponge for knowledge, she is presently working towards her NCCPT and Zaichik Stretching Technique certifications. Flexibility and Fitness are her passion and she can't get enough!
She currently coaches multiple classes/week at MOVE gst, to include HIIT Gymnastics Style Training, Thoracic Bridge Training, and Front/Middle Split Specialty Preparation class.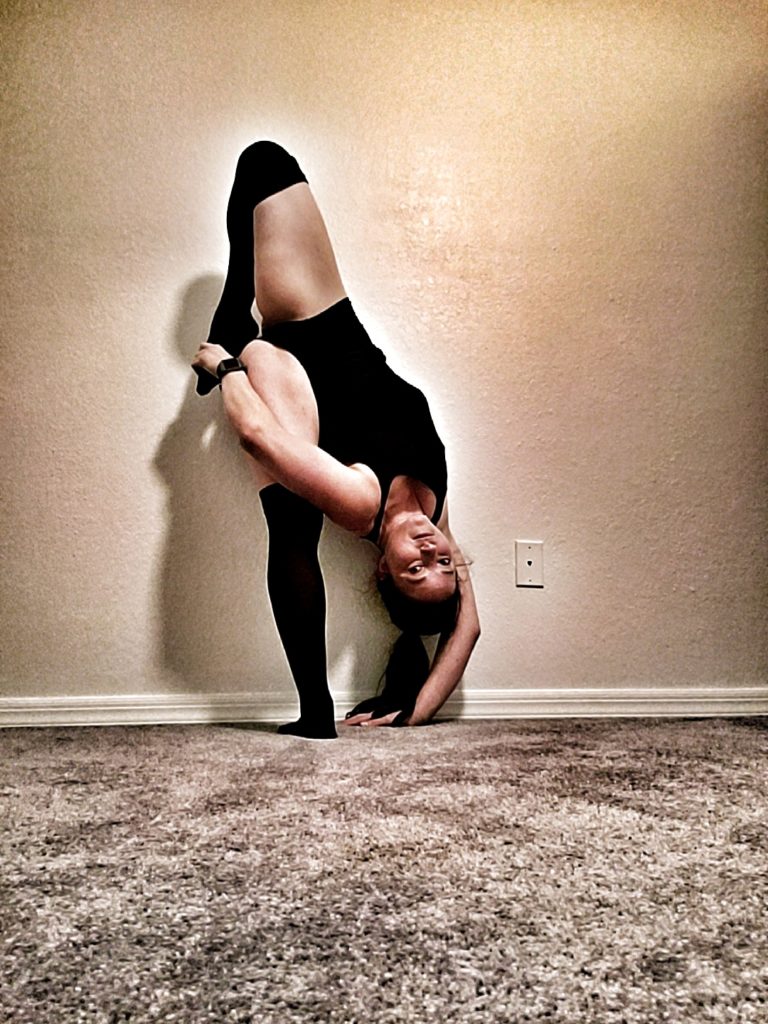 Amishay Vaturay
---
Amishay Vatury is 34 years old, joining us from Israel.
Been living in the states for 4 years.
Amishay is a computer engineer, but he's always been into sports.
He played soccer as a kid and was an amateur runner. At 18 he joined to IDF (Israel Defense Forces) as a paratrooper for 3 years.
After the army Amishay focused mainly in calisthenics and then at the age of 30 he got familiar with the Ido Portal Method which is based originally in Tel Aviv, Israel and ever since he has been dealing with anything related to the movement of the body.
He has a Personal training experience along with yoga and nutrition. He has taught dozens of yoga classes handstand workshops, and movement classes in CrossFit studios in New Jersey.
Amishay is a hard worker and a dedicated practitioner regardless to his love of sharing and teaching his knowledge with whomever wants to grow (physically and mentally).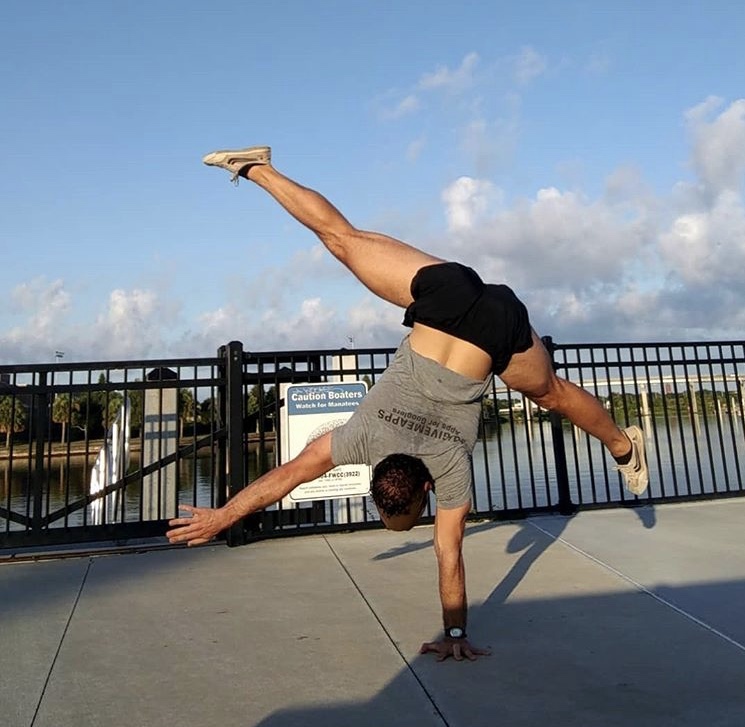 Ivana Paloma
---
Please welcome Ivana Paloma to our coaches crew.  Ivana and I met a year ago, over the span of many "Sunday-Funday" aka not really 🤪 training days @ CRUNCH, where I go to meet new people and do "other" stuff.  She's very smart, hard-working, consistent and outgoing.  Great with people, and totally in love with training.  She's wrapping up her schooling and has joined us as a coach and intern.  Here's a little bit about Ivana – 
She was born and raised in Europe and played basketball professionally for over 15 years . She came to the US and played basketball for University of Oklahoma division 1, speaks 3 languages (English, Spanish, Serbian).
She loves sports , gym and learning . She'll be graduating Sport Meds (also called Health and Human performance) in August.
She's competed in INBA natural physique for bikini, placing second in junior masters. Her goal is the pro card 🤩
She loves teaching others how to perform in the gym while keeping their mind and body healthy. 
Favorite quote: 
The Hardest Choices require the Strongest Wills ! 🤩😉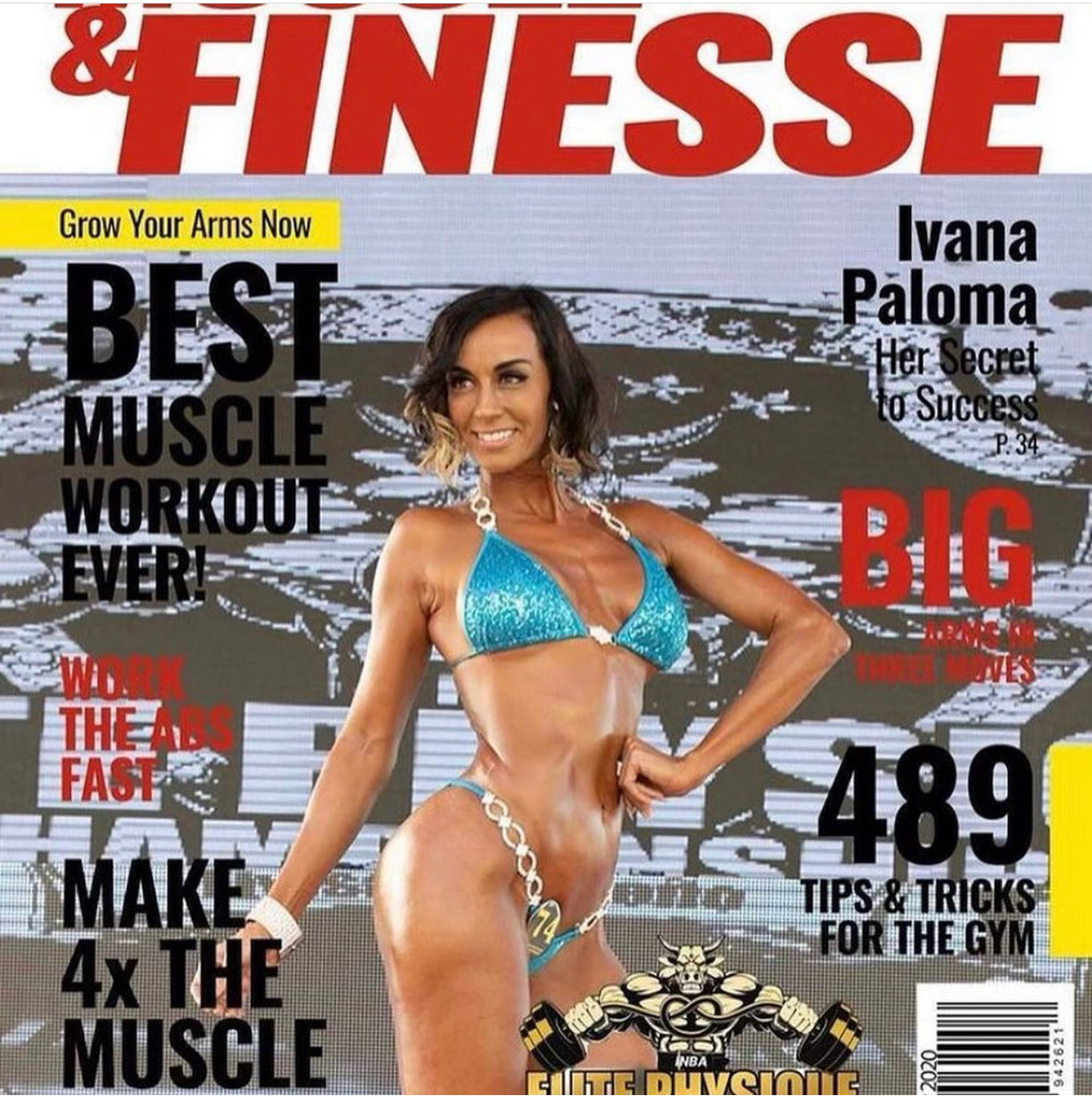 Chris Kirchman
---
Chris grew up in North Florida, never playing organized sports, but passionate about all types of movement. 
Shortly after receiving his BS in Athletic Training and his MS in Sport's Medicine, he discovered partner acrobatics and was hooked. He was instantly drawn to the emphasis the discipline placed on proper biomechanics, stability, and balance. 
Nearly 5 years ago, he quit his job and moved to St Pete to start a church and pursue a career as a teacher and performer of acrobatics. Talk about a strange combo! He currently teaches handstands, acroyoga, acrodance, and standing acrobatic classes around the Tampa Bay area and you may even catch him performing for events and festivals with his circus troupe, The Aerial Dragons. 
Chris combines his education in injury rehab/prevention and anatomy with his acrobatic experience to create a safe and efficient road to your body's highest movement potential. Whether you're plagued by old and new injuries and just trying to feel better in your body or seeking high level movement goals, Chris has the knowledge to get you there.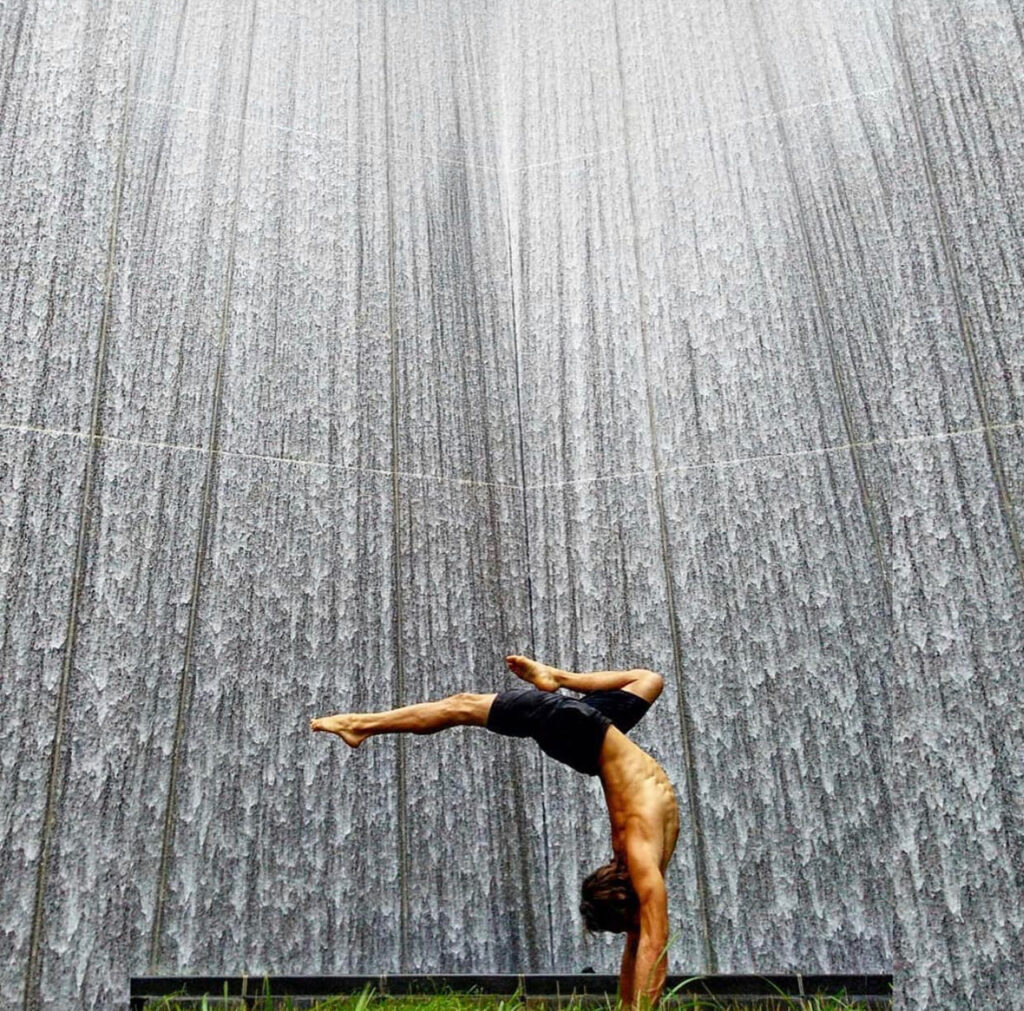 Jesse Lapiana
---
My name is Jesse Lapiana. I hold a bachelor's degree in Exercise Science from FGCU (yes Dunk City!). I'm a Certified Strength and Conditioning Specialist.
Most notably, I've worked for the Boston Red Sox as a Minor League Strength and Conditioning Coach for the Lowell Spinners. There, I was in charge of improving athletic performances through intelligently designed workouts, daily corrective mobility exercises, and strict nutrition guidelines.
I was assisted by athletic trainers, baseball coaches, and mental skills coaches for the sole purpose of improving the performances of these potential "Big Leaguers". I was offered a full-time position with the ball club but declined as I had a bigger vision in mind. I wanted to bring what I had applied to professional athletes to the young athletes!
I've spent the past 2 years in New York where I have worked with hundreds of young athletes! I decided to move to Florida in November 2020 to work with young athletes in the sunshine state.