Ashleigh Gass
---
Ash, our favorite Canadian, has a long professional track record in the Strength and Conditioning Industry.  Her credentials and experience are extensive.
She has a master's degree in Human/Clinical Nutrition through The University of Bridgeport, is a Certified Sports Nutritionist through The International Society of Sports Nutrition (CISSN), in addition to being one of the few CSCSs in Florida (Certified Strength and Conditioning Specialist). She is also a Certified Clinical Nutritionist (CCN), and a Certified Nutrition Specialist (CNS).
Ashleigh graduated from the University of Victoria, British Columbia, in 2003. Here, she earned a BSc, studying kinesiology, exercise physiology, and psychology. Ashleigh is also a graduate of the Canadian National Coaching Institute, having completed extensive sports science modules in the long-term physical preparation of the elite athlete.
Her resume is 2 feet long and packed full of real-world experience, dozens of CEU courses ranging from lower extremity training, shoulder prehab/rehab training and everything in between. She's been coaching, training and studying for 24 years. Similar to one of her colleagues, known as "KneesOverToesGuy", Ash also had to experience significant injuries & surgery over many years to really put missing pieces together.  Check out part of her story here.
Ash & Jim now own and operate MOVE Gymnastics Inspired Strength Training. Classes specialize in body-weight strength training, flexibility, joint mobility, movement, and gymnastics strength training.  Ashleigh and several key coaches deliver fundamentals beginner programs, class training, private training, and specialty programs on a regular basis.
In late 2019, MOVE jumped into the online space.  Programs include:
highly customized private coaching programs
monthly membership options
specialized mobility courses
MOVE Nutrition Programs
On the side, she has an active Real Estate License, is a competitive shooter (3-gun and pistol) with state D & G armed security licenses.  She's been blessed beyond measure to train and learn from many tactical badasses.  ❤️ ??
Learn More About MOVE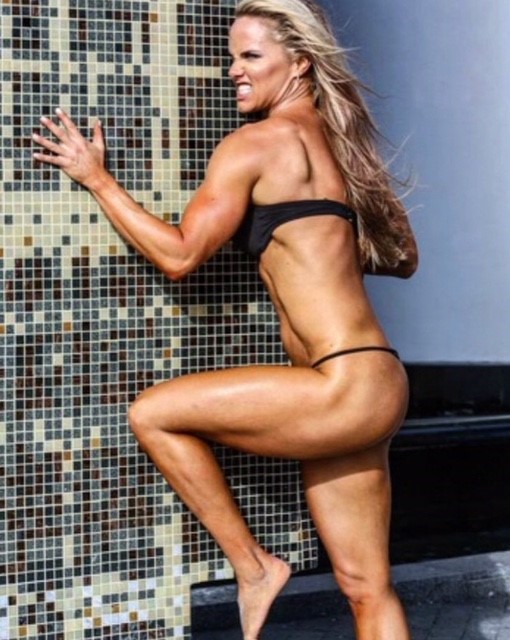 Jason Lapiana
---
Jason is a teacher of physical development and movement practitioner. He earned his B.S. from the University of South Florida in Exercise Science and is currently pursuing a masters degree in Nutrition.
From a young age,Jason took interest in many sports which kept perpetually moving. Just as the body craves a wide variety of nutrients from food it also craves a wide variety of movements for optimal function.
His training system is one of a generalist background, taking aspects of various specialized disciplines such as martial arts, gymnastics, calisthenics, strength training, and dance to provide clients with the essential tools to build a strong, resilient and bendy body.
He believes, and implements well, in taking a playful yet focused approach to fitness. Physical play is something as adults we loose touch with, come. A well rounded training regiment should include a synergistic balance of play and structure.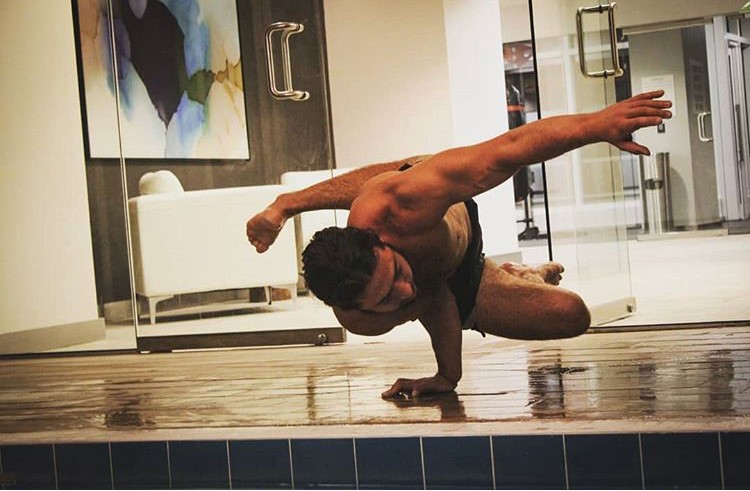 Ivana Paloma
---
Please welcome Ivana Paloma to our coaches crew.  Ivana and I met a year ago, over the span of many "Sunday-Funday" aka not really ? training days @ CRUNCH, where I go to meet new people and do "other" stuff.  She's very smart, hard-working, consistent and outgoing.  Great with people, and totally in love with training.  She's wrapping up her schooling and has joined us as a coach and intern.  Here's a little bit about Ivana –
She was born and raised in Europe and played basketball professionally for over 15 years . She came to the US and played basketball for University of Oklahoma division 1, speaks 3 languages (English, Spanish, Serbian).
She loves sports , gym and learning . She'll be graduating Sport Meds (also called Health and Human performance) in August.
She's competed in INBA natural physique for bikini, placing second in junior masters. Her goal is the pro card ?
She loves teaching others how to perform in the gym while keeping their mind and body healthy.
Favorite quote:
The Hardest Choices require the Strongest Wills ! ??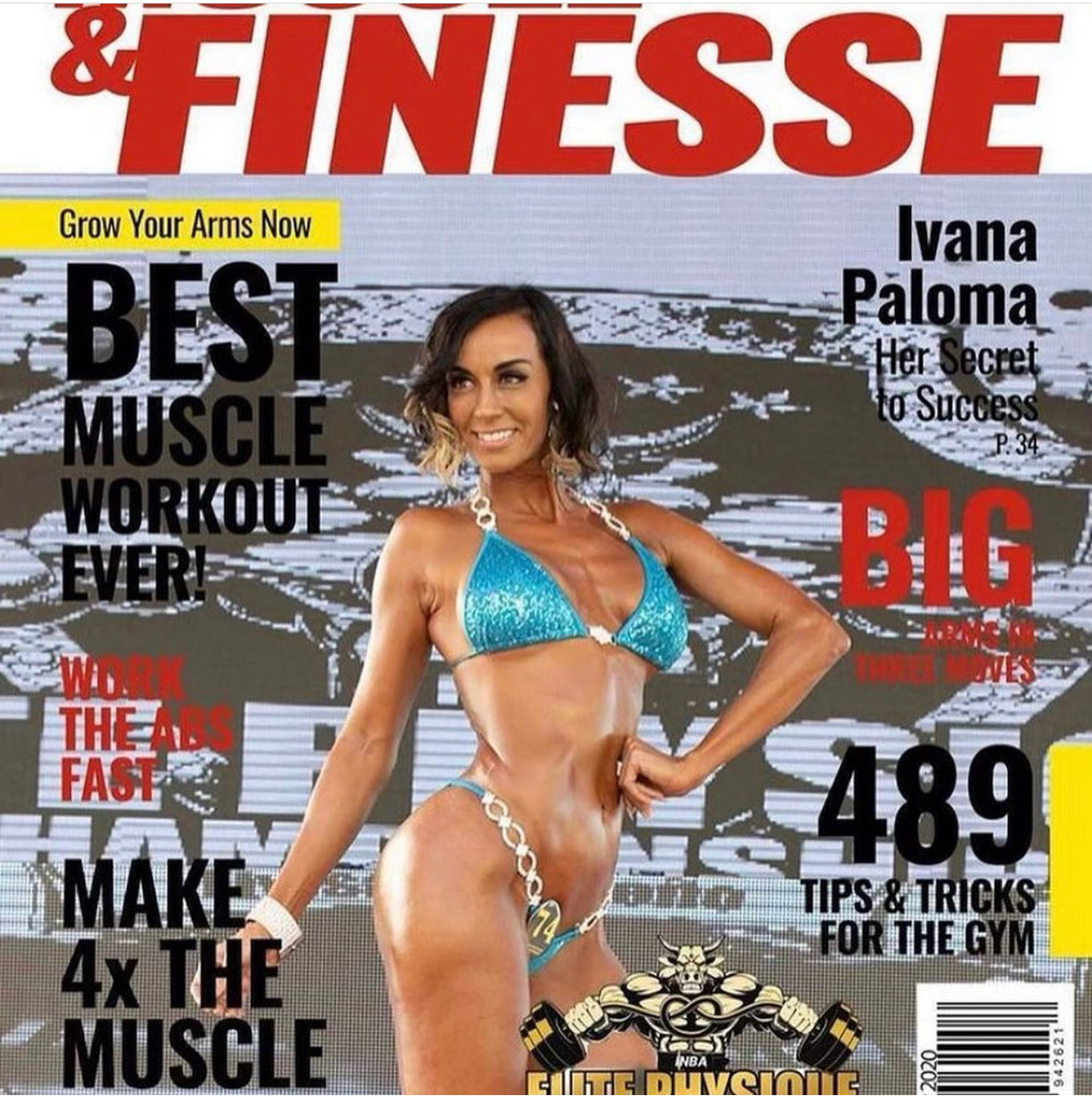 Chris Kirchman
---
Chris grew up in North Florida, never playing organized sports, but passionate about all types of movement.
Shortly after receiving his BS in Athletic Training and his MS in Sport's Medicine, he discovered partner acrobatics and was hooked. He was instantly drawn to the emphasis the discipline placed on proper biomechanics, stability, and balance.
Nearly 5 years ago, he quit his job and moved to St Pete to start a church and pursue a career as a teacher and performer of acrobatics. Talk about a strange combo! He currently teaches handstands, acroyoga, acrodance, and standing acrobatic classes around the Tampa Bay area and you may even catch him performing for events and festivals with his circus troupe, The Aerial Dragons.
Chris combines his education in injury rehab/prevention and anatomy with his acrobatic experience to create a safe and efficient road to your body's highest movement potential. Whether you're plagued by old and new injuries and just trying to feel better in your body or seeking high level movement goals, Chris has the knowledge to get you there.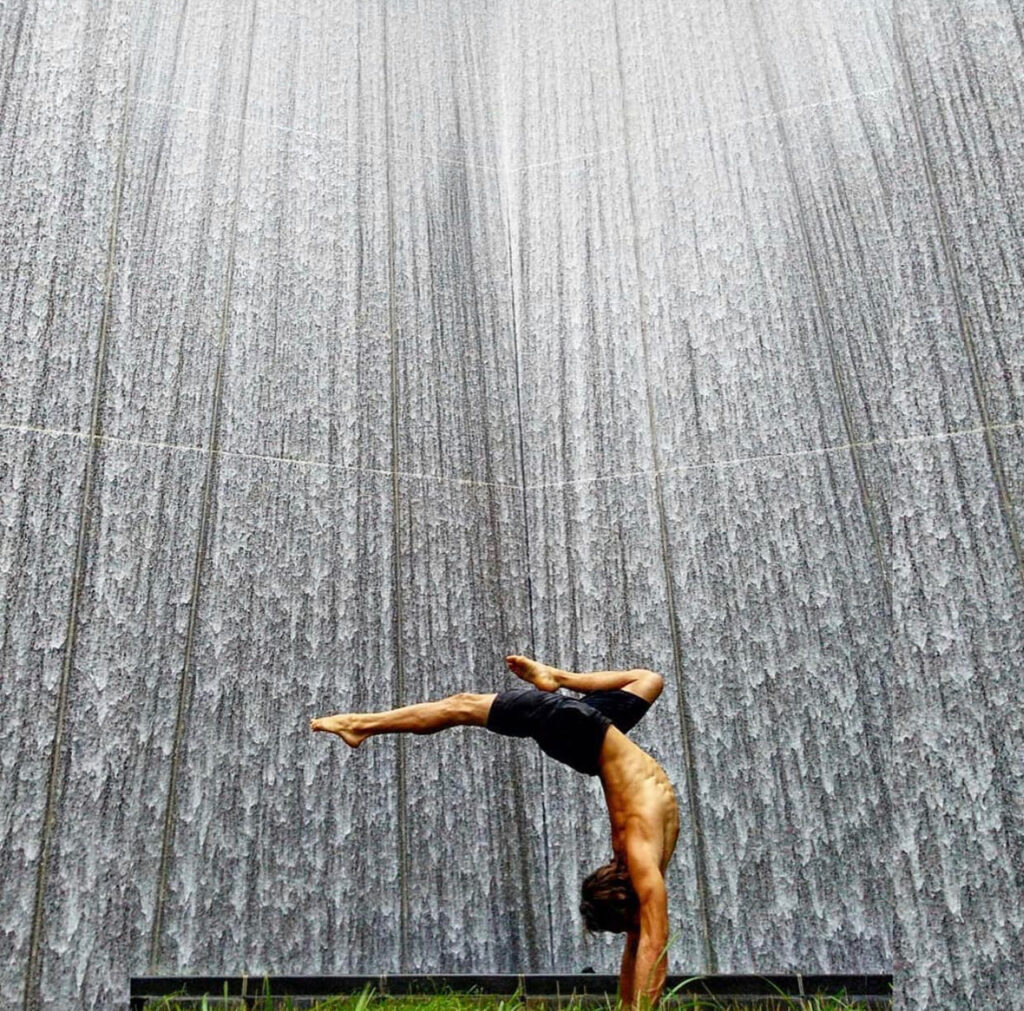 Chase Cavaliere
---
Chase has been a competitive cheerleader for seven years, and has now been coaching for nine years. He is the current Allstar Tumbling Director at The Stingray Allstars Tampa.
In 2021, Chase helped coach the elite level 1 team to the gym's first ever Summit National Championship following an undefeated season. He has also won multiple Jamfest, UCA, and Cheersport national championships over the past 4 years with Stingrays.
He specializes in teaching hardcore basics of athleticism, flexibility, and body awareness to athletes of all ages. Chase coaches all tumbling skills and levels including handstands, walkovers, as well as aerial twisting and flipping skills.
Chase is an ISSA Certified Personal Trainer who incorporates gymnastics style training systems with traditional strength training to build extreme ranges of motion and improve athletes' functional capacity.
He is great at identifying weaknesses and training them to become strengths. His coaching style focuses on improving thoracic mobility and fascial network training to prevent lumbar pain and dysfunction in young athletes and adults.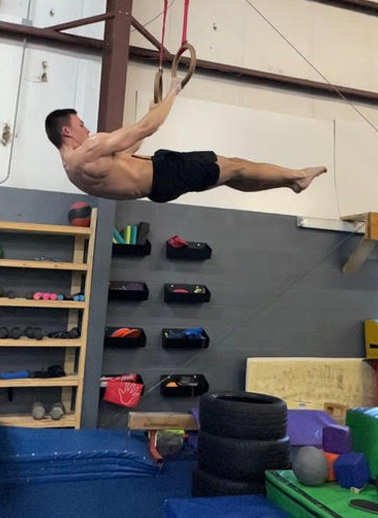 Jorge Reyes
---
My name is Jorge and i'm a Gymnastics and Calisthenics strength coach from the South Bronx. I fell in love with gymnastics because to me, it seemed like one of the very few sports where you need to be just as flexible as your are strong.
I love teaching all aspects of gymnastics but my favorite areas are rings, parallel bars and levers. These skills redefine what the human body is capable of and for all those things your flexibility and strength must go hand and hand to perform each skill safe and effectively.
I started gymnastics as an adult – not as a child.Thus, I love teaching it to adults to show them that THEY can achieve anything at any age with proper guidance and patience.
One of my beliefs as a coach is that you should be able to move your own body weight before adding weights. You don't build a house on a weak foundation and if you can't move your own weight what makes you think you can move better with more weight.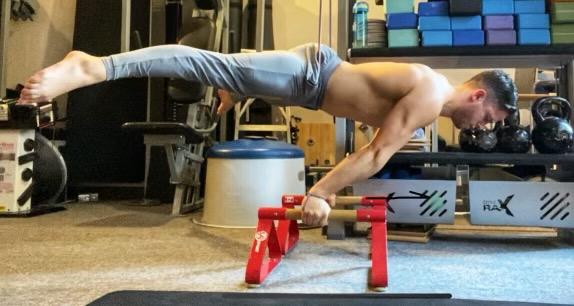 Jaida Lee
---
I'm passionate about all things health and fitness and a huge advocate for mental health. Which I believe, starts with moving your body!
My love for excercise started with 4 years on the boys wrestling team in high school. Then, evolved into coaching CrossFit for the next 6 years. I continued to grow my coaching background, becoming a USAW and i99 Level 2 gymnastics coach.
Outside of work, you'll most likely find me at the beach, which is where my heart lies. I love spending time with family, friends and my best girl; my boxer puppy Myla.
I'm a firm believer if you're doing what lights your heart on fire then you'll never work a day in your life and I'm so grateful to be able to help others live a happier, healthier and longer life!
Certifications:
CFLV1
USAW Coach
i99 LV2 Gymnastics Coach
Certified Mobility Coach